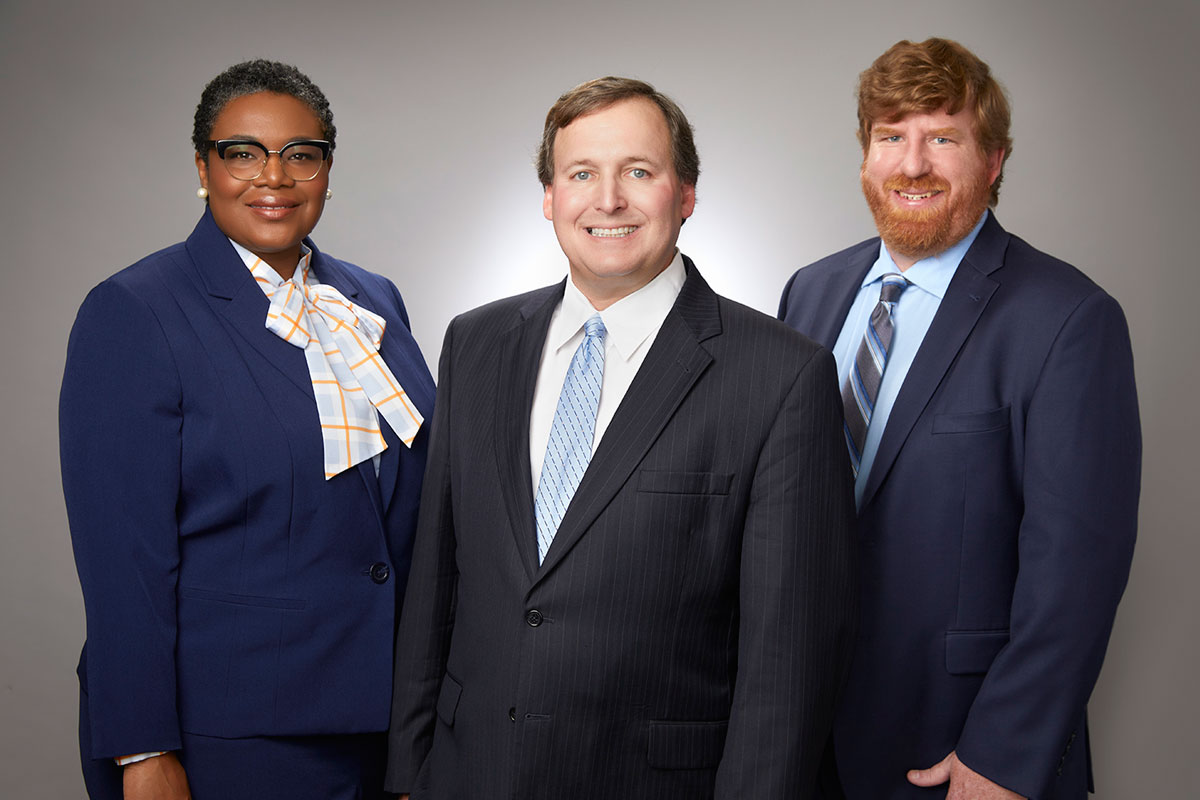 The Lourie Legacy: Seeking Justice for Injured People.
When you've been injured in an accident, you need an experienced personal injury attorney who knows how to build strong cases. You need an advocate who understands what you've been through and will help you recover damages. You need a lawyer who won't back down and is prepared to fight for you in court, if that's what it takes. You'll find that kind of representation at the Lourie Law Firm.
Our firm was founded in 1956 by Isadore Lourie, who also served in the state General Assembly for 28 years. Described by a former colleague as a "Southern statesman," he stood up for the rights of clients from all walks of life with passion and integrity.
Through his work as an attorney, a legislator and an active member of the community, he was a compassionate advocate dedicated to improving the lives of the people of South Carolina. We are proud to carry on his legacy of helping others.
There are a few things you can expect from our firm:
Respect
The main goal of our practice is to help clients who are going through a tough time. We don't just want to hear the details of your accident. We also want to know how you've been affected by it. How has your injury impacted your daily life, your ability to work and your financial situation? How has your family been affected? What kind of outcome has the best chance to improve your situation? When pursuing a case, our attorneys always keep your needs in mind. We fight to get the resolution that works best for you.
Resources
We're a small firm, but we have the resources to stand up to big insurance companies and businesses. They'll try to deny your claim. We'll take legal action so they will take you seriously. They'll try to delay your case to convince you to settle for less compensation than you deserve. Those kinds of tactics don't work with us. Our firm can stay the course and fight until we get the results that are right for you. We also don't rely on insurance companies and employers to give us all the facts.
Results
Our attorneys have the skill and the experience needed to build strong cases. This makes it harder for insurance companies and businesses to ignore your claim. And it makes them more likely to agree to a settlement that works for you. If they won't settle, we'll be ready to fight them in court. We have a track record of case results that proves we're serious about standing up for our clients. Our goal is always to get the right results so our clients can recover damages and move on with their lives.
At the Lourie Law Firm, we give clients the full service of a big law practice, with the personal attention you can only get at a smaller firm. We work on successfully resolving your case in a way that meets your needs.
If you've been hurt in an accident and it wasn't your fault, or if you've been injured on the job, learn more about how we can help you. It costs you nothing to talk to us. We offer a free consultation for injury cases. And if you choose us to represent you, there's no fee until we make a recovery. Contact us today to talk to one of our attorneys and learn what your options are.