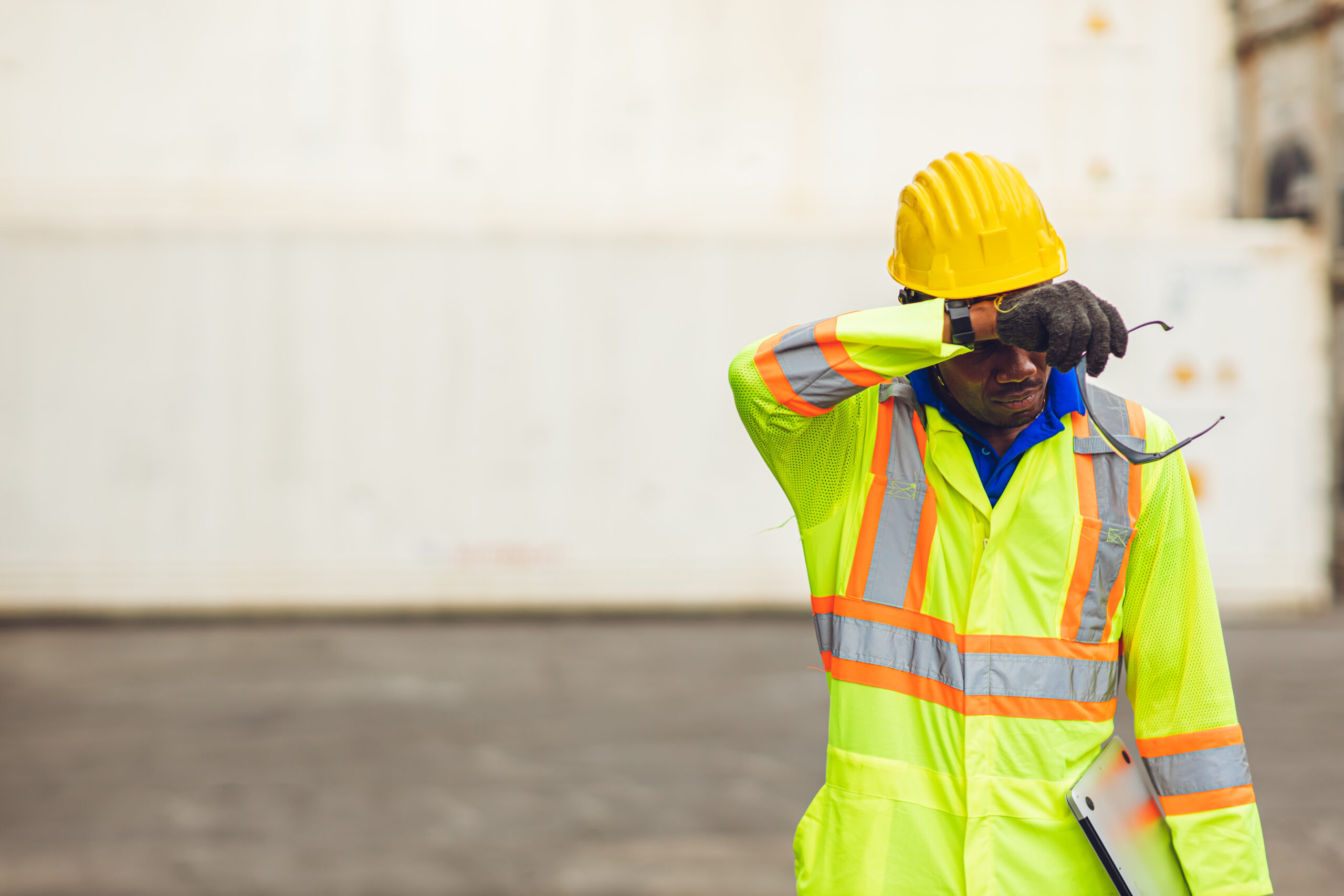 Extreme Heat Impacts Workers in South Carolina
In data reported by the U.S. Bureau of Labor Statistics, South Carolina reported the second-highest rate of non-fatal occupational injuries due to environmental heat exposure. These statistics, collected in 2015, prove that extreme heat can have devastating impacts on our workers.
South Carolina Heat-Related Work Injury Rate Substantial
South Carolina had a rate of 1 per 100,000 workers suffering work-related heat exposure from the environment. That may not seem like much, but it amounted to 150 total workers – and those are only the number whose heat exposure injuries were actually reported to the Occupational Safety & Health Administration (OSHA).
It was also nearly double the rate of the third ranked state, Nebraska, which had a rate of 0.6 per 100,000 such incidents. Other states, such as Georgia, Texas and California had higher actual numbers (180, 340, 270, respectively), but that's because of their higher populations; their rates were far lower than South Carolina's (0.5, 0.4, 0.2, respectively).
Industries deemed at highest risk of heat-related illness exposure (including heat stress and heat stroke) resulting in days off work were:
Transportation and moving material – 720
Production – 390
Protective Service – 350
Installation, Maintenance and Repair – 330
Construction and Extraction – 280
Building and Grounds Cleaning and Maintenance – 150
In total, the federal agency reports exposure to environmental heat resulted in 37 work-related deaths and 2,830 non-fatal occupational illnesses involving days away from work – in just a single year. Heat-related illness is a significant cause of worker injury in South Carolina when you consider our total rate of occupational injury is 2.2 per 100 full-time workers (significantly less than the national average of 2.7 according to 2021 Labor Statistics). While overall worker injury rates have fallen in recent years, the same can't be said for rates of extreme heat exposure.
Examining Temperature Effects on Work Injury
Another study published by the Barcelona Institute for Global Health reported moderate and extreme ambient temperatures increase the risk of work-related accidents in general. Study analysts researched some 16 million occupational injuries in Spain over two decades. (Barcelona, Spain and Columbia, South Carolina are about 7 degrees different in global latitude; both are generally considered to exist within the Earth's northern "temperate" zone.)
The researchers found that between 1994 and 2013, among injuries that resulted in at least one day of sick leave, exposure to moderate-to-extreme temperatures played a role in some 500,000 injuries over the course of the study period. On average, some 60 temperature-related injuries occurred every single day that resulted in at least 1 lost workday, which accounted for 2.7 percent of the total number of work-related injuries in Spain. Extreme cold resulted in a 4 percent increased risk, while increased heat resulted in a 9 percent heightened risk of work injury.
Workers' Compensation for Heat Injury
Columbia workers' compensation attorneys recognize that when workers' heat-related stress or illness requires medical attention, hospitalization or days off work, employees may be entitled to compensation.
The South Carolina Workers' Compensation Commission oversees the claims process in our state, allowing for a wage compensation rate of two-thirds of your average weekly salary in the four quarters prior to your injury (no more than the maximum average weekly minimum). Someone working two or more jobs at the time of injury may include wages from that other position in that calculation.
There is a seven-day waiting period, so only if you are out of work for more than seven days can you be paid for lost wages, but you can expect compensation for medical treatment of work-related injuries no matter what. Because heat exposure has the potential to cause serious and life-threatening illness, you should not hesitate to file a claim for compensation.
If you have any questions, it's best to consult with an experienced attorney at Lourie Law Firm, LLC.