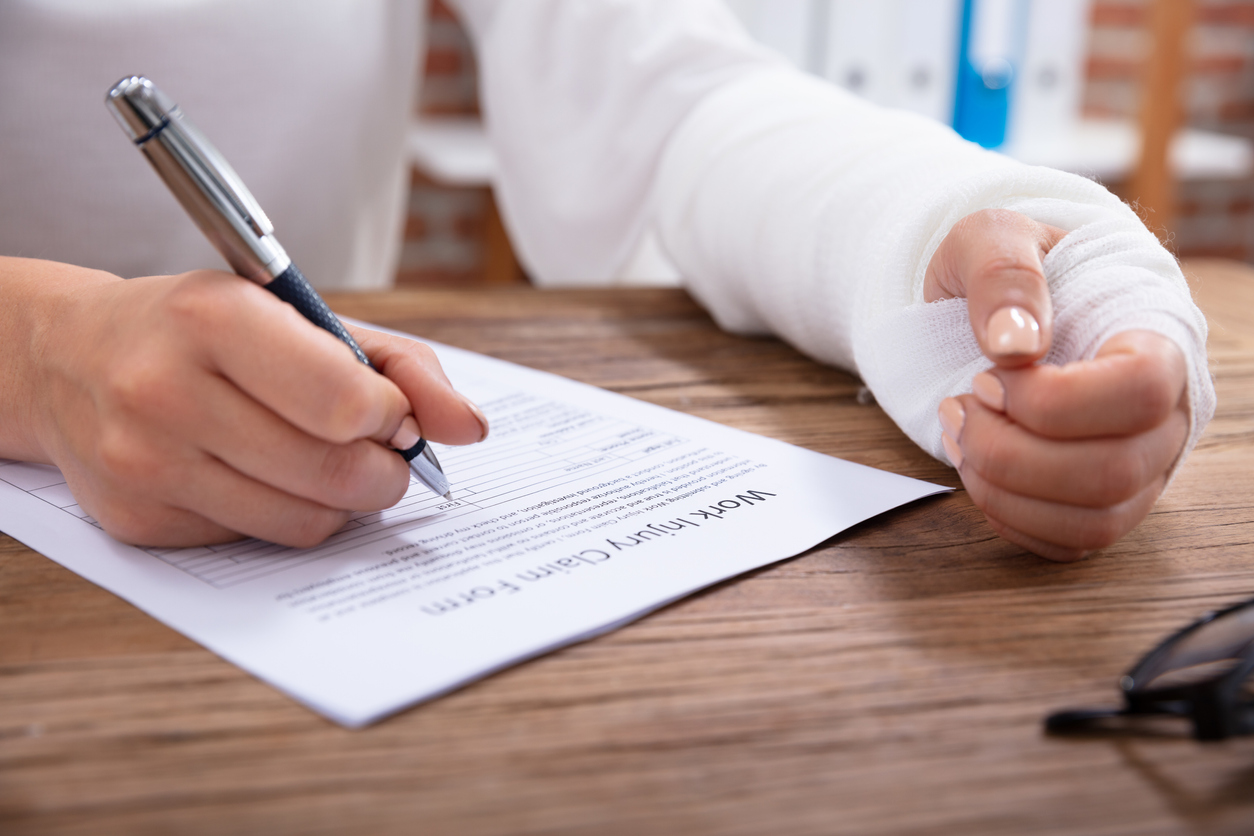 Filing a Workers' Compensation Claim
You've been hurt in a workplace accident. You've been taken to the hospital to get medical treatment. You're recovering from your injury and may not be able to return to work, at least not right away. Now what? What are the steps to filing a workers' compensation claim? The experienced workers' compensation attorneys at Lourie Law Firm can help injured workers file a claim to get the benefits they need and deserve.
Workers' compensation is designed to provide medical expenses and lost wages for employees who have been hurt on the job. It's a "no fault" system. That means it doesn't matter who caused the accident that led to the injury. All a worker has to do is establish that he or she was injured, and that the injury was directly related to the job.
But how do you go about getting those benefits? We've put together this guide to help injured workers understand the steps they need to take for filing a workers' compensation claim.
Call a lawyer.
Your employer may tell you that it's not necessary to have a lawyer to file a workers' compensation claim. That is true, but employers and their insurance carriers often try to minimize payments for claims, and may even try to deny a claim completely. That's when it helps to have an experienced workers' compensation attorney on your side. At the very least, you should consult an attorney to learn your options and protect your rights.
Report your injury or illness.
By law, you have 90 days to report your work-related injury or illness to your employer. If you don't do this, you may lose any right to benefits. Your employer has 10 days after being notified to report your injury or illness to the South Carolina Workers' Compensation Commission.
File a claim for benefits.
You have 2 years from the date your injury is reported to file a claim, using Form 50. (Your employer may have the form for you to fill out, which can then be submitted to the Commission.) On the form, you will be asked to provide information about:
Your injury, including when, where and how it happened
The treatment that was needed
Any disability benefits requested
Any body disfigurement suffered
Your weekly wages
The names and address of employers since the accident occurred
See a doctor.
Your employer or their insurance company will ask you to see a doctor of their choosing for an independent medical exam. In order to remain eligible for workers' compensation benefits, you have to keep this appointment. An experienced attorney can help you prepare for this exam, to make sure the doctor is aware of all important information related to your accident.
Follow up.
If your employer did not report the accident, or is disputing that your injury is work-related, you can use Form 50 to request a hearing. (There is a $25 fee.) If your claim is denied, you can file an appeal. If you have questions about your workers' compensation claim, feel free to contact us for a free consultation.