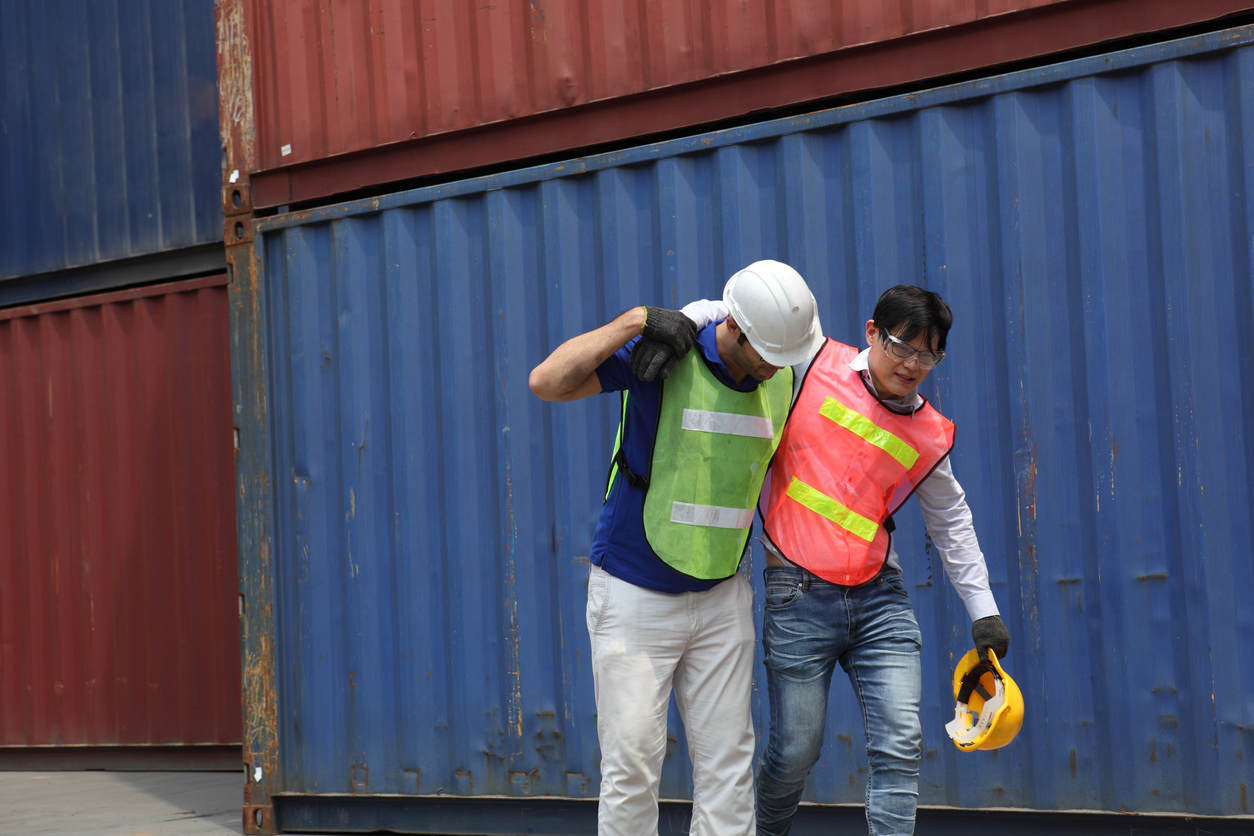 Third Party Workplace Claims
What do I do if I was injured at work by a third party?
You've been injured in a workplace accident. But what if a third party's negligence was responsible for your injury? You may be able to seek compensation from that party. The workers' compensation attorneys at Lourie Law Firm can help you take legal action to hold those parties responsible in third party workplace claims.
What counts as a third party?
A third party is someone other than an employee or the employer. For instance, your injury could have involved a delivery person, a member of a cleaning crew, or a contractor doing a job at the workplace. A third party can also be the manufacturer of a defective piece of equipment. If a person's or company's negligence led to an accident that caused you injury at the workplace, you may be able to seek financial compensation through third party workplace claims.
What could my compensation include?
Regardless of who is responsible for your injury, The Lourie Law Firm is dedicated to earning you the justice you deserve. This may mean you're entitled to compensation by the responsible party for a variety of losses and hardships, including:
Medical expenses (past and future)
Lost wages (past and future)
Loss of enjoyment of life
Pain and suffering
Emotional distress
You can pursue a claim against a third party in addition to collecting workers' compensation benefits. However, the entire process can be complex. In order to move a third-party claim forward, we must be able to prove that negligence led to your injury. That's why you need an experienced workers' compensation lawyer on your side.
Getting results for clients
Our legal team will conduct a thorough investigation of your accident. We'll try to find out how your accident happened and what caused it. We'll review all documentation related to the incident and also interview witnesses. If needed, we'll consult experts.
This process can take time. And the third party – and that party's insurance company – aren't likely to cooperate. In fact, they'll try to dismiss your claim completely. But Lourie Law Firm has the resources to see your case through to the end. Our goal is to resolve the case in a way that works best for you and meets your needs. We focus on building a strong case to convince the insurance company to negotiate a favorable settlement. But if we have to fight them in court, we are prepared to take them there as well.
If a third party's negligence has led to your workplace accident injury, contact Lourie Law Firm today. We offer a free consultation with one of our experienced attorneys who can advise you of your legal options. This lets you make an informed decision about how to proceed. Let's talk and see how we can help you with your case.
What happened wasn't your fault. You shouldn't have to pay.
Lourie Law Firm has been helping clients get justice since 1956. We offer the personal attention of a small firm, with the full service of a larger firm.